THE JAGUAR AND THE CACAO TREE
LAUNCH DAY PRIZES
(Haz click aquí para la versión en español)
On March 22, we launched The Jaguar and the Cacao Tree to the world. And we celebrated with some very special prizes, donated by our wonderful partners. We have already announced the winners for the General and Grand Prizes—there's still time to enter for the three location-based prizes!
WATCH US ANNOUNCE THE GENERAL AND GRAND PRIZE WINNERS
GRAND PRIZE
GENERAL PRIZE
LOCATION-BASED PRIZES
New York: Choco Walk Tour in New York City
Guatemala: IxCacao tour in Guatemala
Here's how it works:
1.) The General and Grand Prizes have been awarded.  The three location-based prizes will be awarded at a future date still TBD.  To register to win one of these three prizes, purchase a copy of The Jaguar and the Cacao Tree, print or digital. You can get it right here on this site (which is also the only way you can get a signed copy!) or on Amazon. You can also request it at your local bookstore—they can contact us and we'll ship the book to them. And... this part is obvious but we have to say it anyway: borrowing the book at the library does not qualify.
2.) Email us a copy of the receipt.  Each book purchase gets you one entry. There's no limit to the number of books you can buy. Here's the sweet part: if you get your friends to buy their own copy of the book, you get one additional entry for each purchase your friends make.  Your friends just have to email us their receipt and mention your first and last name. So your friends get an entry, and you get extra entries. More chances to win!
3.) Important! Travel and accommodations are not provided. The location-based prizes do not include airfare, transportation or accommodations. So we want to make sure that when we draw a name for the Choco Walk Tour in New York City, the winner doesn't live in Finland with no plans to visit the Big Apple any time soon.
4.) Watch my YouTube channel (link forthcoming!) where we'll announce the winners. What if you end up winning and you're not watching? Not to worry. We'll contact all of the winners individually.
Anyhow, enough logistical stuff.  Here are the prizes. Behold a world of chocolate heaven, and know that it can soon be yours!
GRAND PRIZE: THE HEIRLOOM CHOCOLATE SERIES
Value: $100
Enjoy the extremely rare and absolutely heavenly tasting tablets of the seven Officially Designated Heirloom Chocolates. What's heirloom? It's the best chocolate on the planet. Forget anything you've ever bought in the store. Guaranteed your favorite chocolate brand cannot hold a bar up to these. Heirloom chocolate is made from the cacao seeds of the finest, biologically pure Theobroma cacao trees, certified by the Heirloom Cacao Preservation Fund.
I was fortunate enough to taste two of the latest Heirloom chocolates (#8 and #9 were certified this year), Ingemann Cacao Fino and To'ak from Ecuador. Imagine plunging head-first into an ocean of flavors, floral, citrus, old grove cacao. The FCIA (Fine Chocolate Industry Association) only had one bar per three people—so we shared just like momma always taught us—and even that sliver was enough to ruin me forever.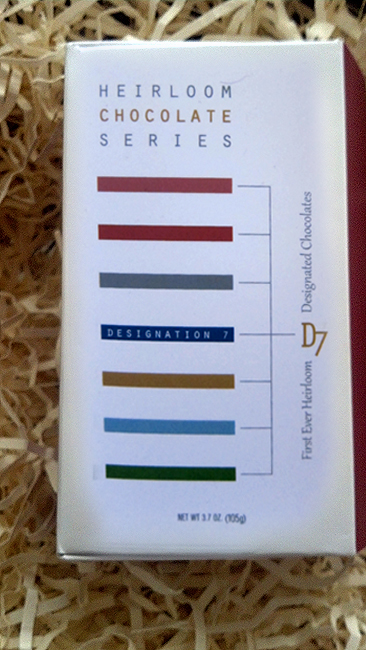 Here's the tragic part: heirloom trees are vanishing. We could lose them permanently (you know how extinction works.) And yet, being aware is the first step to preserving them. Tasting the incredible chocolate they produce is step 2. Step 3 is buying heirloom chocolate so the market wakes up and does something about it.
So what do you get if you win this little box?  7 tasting tablets, 15 grams each, of the officially designated Heirloom Chocolate Series.
Weight: 3.7 oz
Ingredients: cocoa mass, sugar, cocoa butter. May contain vanilla and/or lecithin; traces of nuts/milk may be present.
GENERAL PRIZE: ANNUAL MEMBERSHIP FOR THE C-SPOT
Value: Technically $19, but those dollars are measured a million times their weight in gold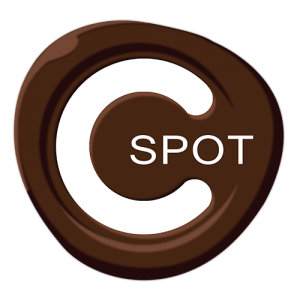 What's the most comprehensive, most informative site on chocolate, and the top source of cacao intel? Why, the C-Spot of course. Especially now that they've unveiled their new web site, which you should really go explore, with the caveat that you will spend much more time on it than you intend.
After what was a relatively short deliberation, we have jointly determined that the best way to reward that one lucky reader (hopefully that will be YOU) is to give away an annual membership to the C-Spot web site, which opens up the vaults of their premium content.  By the end of the year you will be a chocolate connoisseur extraordinaire!
LOCATION PRIZE NYC: THE NYC CHOCO WALK TOUR
Value: $300
Location: New York City*
Win a luxury chocolate walking tour for four people in Manhattan with Professor Chocolate (Rob Monahan). Rob co-authored two books on how to find the best chocolate among New York City's 60+ chocolate shops. 
Included in your customized tour:
Copies of the two books, The Ultimate Guide to Finding Chocolate in NYC and The NYC Hot Cocoa Activity Guide;
Free samples from each chocolate shop we visit;
Free download of the new Professor Chocolate/Urban Walks Walking Tour App; and best of all...
You will meet some of the top chocolatiers in the city. 
This is the perfect season for a tour!  Check out Professor Chocolate's web site.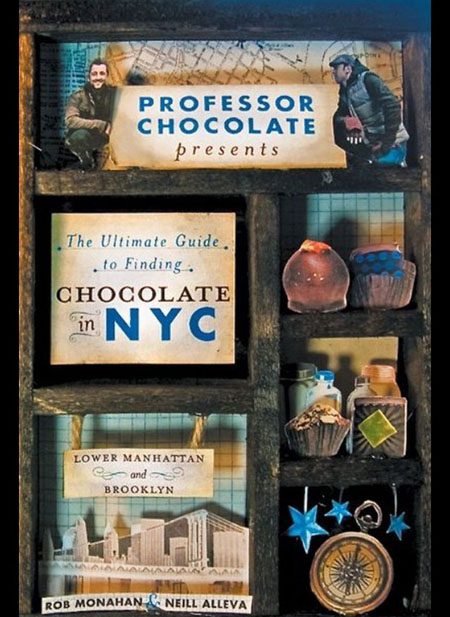 * Prize includes tour only. Winner is solely responsible for travel to and accommodations in New York and any other expenses associated therewith.
PRIZE #4: THE IXCACAO TOUR*
Value: $TBD
Location: Xecotoj/Panajachel, Guatemala

IxCacao is one of just a few chocolate companies in the world that makes their chocolate in the same region in which the cacao is grown.  All of their chocolate bars are tempered, molded, and packaged by hand.
Owner Bob Levantino will personally escort you through the company's new chocolate factory in the mountains above Panajachel, Guatemala, close to the shores of the beautiful Lake Atitlán. The factory is still being built, but will be done soon and you will be among the very first people to know!
In the meantime lose yourself among IxCacao's mouthwatering chocolate delicacies.
* Prize includes tour only. Winner is solely responsible for travel to and accommodations in Guatemala and any other expenses associated therewith.
PRIZE #5: NIKO B CHOCOLATE WORKSHOP
Value: approx $82.50 (55 GBP)
Location: London, United Kingdom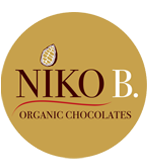 Join master chocolatier Anthony Ferguson in a hands-on workshop on the art, science and history of chocolate with a focus on tempering and truffles. 
Tempering? What's tempering? Why, it's only one of the most important skills in proper chocolate making. It is what leaves fine chocolates with their signature sheen and texture—you know, that mesmerizing snap the bar makes when you break off a piece.
And you know what truffles are. But did you know there are several types? In Anthony's workshop, you'll get to make (yes, actually make) ganache and gianduja truffles. The former are made with a liquid, typically cream, while the latter are done with nuts or seeds, in other words they're vegan truffles.
Get ready to roll up your sleeves and make a delicious mess!
For more information, check out the workshop page on the Niko B site.
 
THERE IS, OF COURSE, A RISK THAT COMES WITH TRYING YOUR LUCK FOR THESE PRIZES...
So what happens if you don't win one of these amazing prizes come Launch Day? You can...
...drown your sorrows in a few bars of some of the world's most exquisite chocolates—we can give you plenty of recommendations
...you can send us suggestions for future prizes that you would like to see, or...
...you can sign up for The Muse where we'll announce unexpected pop-up give-aways throughout 2016.  And, and... we'll have another set of prizes when we launch the companion coloring book to The Jaguar and the Cacao Tree this fall, so definitely stay subscribed to The Muse.