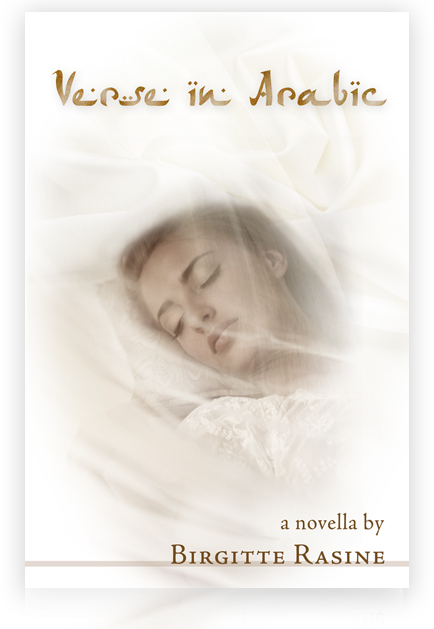 Can a patient's silence kill the doctor?
A respected physician in Cordoba, Spain, receives a mysterious phone call—a request to attend to the ailing daughter of a wealthy but secretive family in Madrid. What seems to be a routine house call quickly turns into a disturbing labyrinth of intrigue and mystery, and a fight for the girl's life.
Set against the unstable political climate of General Franco's Spain in the 1940's and based on a bizarre real-life incident that remains unsolved to this day, "Verse in Arabic" twists medical ethics and psychosocial tyranny into a cord that pulls at your heart from both ends.
"Verse in Arabic" has been named a finalist in the 2013 Press 53 Open Awards.
Birgitte Rasine's mysterious Verse in Arabic pulled me in and held me from beginning to end. Beautifully written, this story continues to demonstrate that Rasine is an uncommonly gifted writer.
—­­ Don Thompson
Author, playwright, and film producer
Get it in Print
Get the eBook