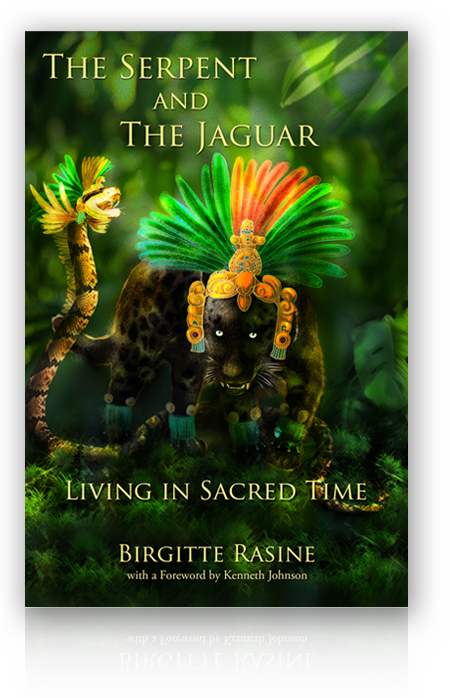 Get your daily Mayan energies.
Discover how the ancient wisdom of the Mayan Calendar can enrich your life with the power of the daily energies encoded within the naguals of sacred time. Thousands of people already have.
Let the Serpent and the Jaguar be your guides on a journey through the most influential of the Mayan Calendars, the sacred Tzolkin.
Birgitte Rasine's The Serpent and the Jaguar stands out among the plethora of recent books on Mayan calendars by offering us a profoundly practical approach to the Tzolk'in, guiding readers in applying the wisdom of the ancient "count of suns" to their own daily lives.
— Robert Sitler, PhD
Director, Latin American Studies, Stetson University
Get it in Print
Get the eBook